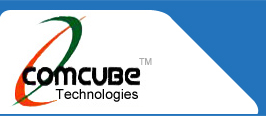 T

estimonials




Philip Watson

CEO Software Consultant-USA

"When looking for an outsource solution I feel like I was blessed when I found you guys! I couldn't be happier with the level of professionalism from your company and the work quality was superb! The speed at which you finished the projects for us was amazing and I will certainly highly recommend you to whomever I can; you'll certainly see more projects from us as well! Thank you again Comcube India!"


Mathew Samuel

Power Dial INC-USA

"ComCube Technologies has proven clearly without any doubt that they stand for Quality and Quick turnaround!"